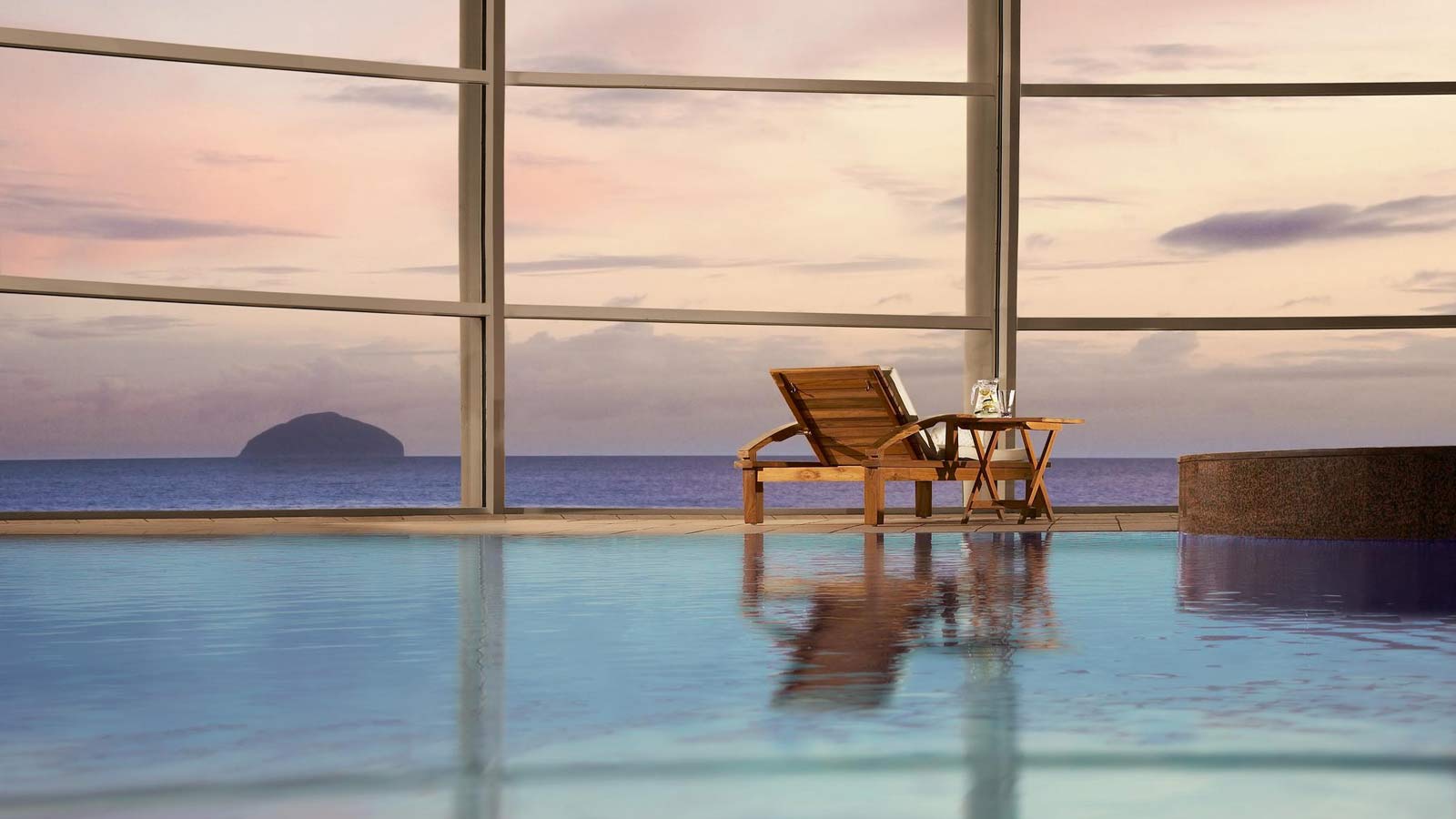 For further information about The Spa at Turnberry and to make a reservation please call +44 (0) 1655 334 060
or email spa@trumpturnberry.com

Please note all rates are subject to change and all treatments are subject to availability. The Spa at Turnberry is open from 6.30am - 9.30pm seven days a week.

Spa Suggestions
In order to ensure total relaxation and to enhance your Spa journey, we encourage you to arrive 60 minutes prior to your appointment.
This is to allow sufficient enough time to prepare yourself to unwind in the Heat Experiences and Relaxation Areas.
As a courtesy to all our guests we do operate a prompt appointment schedule. A late arrival may mean that your treatment time is reduced or that we are unable honour your booking. Young adults over the age of 16 are welcome to visit The Spa for treatments.

What to Bring
Swimwear will be required if you have scheduled a Hydrotherapy Treatment or wish to take advantage of our pool facilities.

Special Considerations
The Spa offers each guest the chance to relax in a tranquil setting. We appreciate you turning off your mobile phone and ask that you speak quietly whilst in The Spa.

Please note that Spa Treatments, the Heat Experiences and the Gym are available for guests over the age of 16.

Guests
The Spa at Turnberry is exclusive to guests staying at Turnberry, A Luxury Collection Resort or at one of the self-catering apartments or cottages at Lands of Turnberry. Alternatively guests can book a day spa experience allowing full access to The Spa facilities.

Gift Vouchers
A Turnberry Spa gift voucher is the perfect gift to celebrate any special occasion. Gift Vouchers are available for use against any treatment or Spa Day Ritual. Gift Vouchers are non refundable and must be presented upon arrival at The Spa Reception. Gift Vouchers may be bought by calling the Turnberry Reservations Team on +44(0)1655 333 991.

Cancellation Policy
Please allow 24 hours notice of cancellation for treatment bookings and 48 hours notice for ritual full and half day package bookings to avoid a full charge. All treatment times include a consultation and relaxation time with the therapist. Arriving late will simply limit the time of your treatment, lessening its effectiveness and your pleasure. The full value of your treatment will be charged.