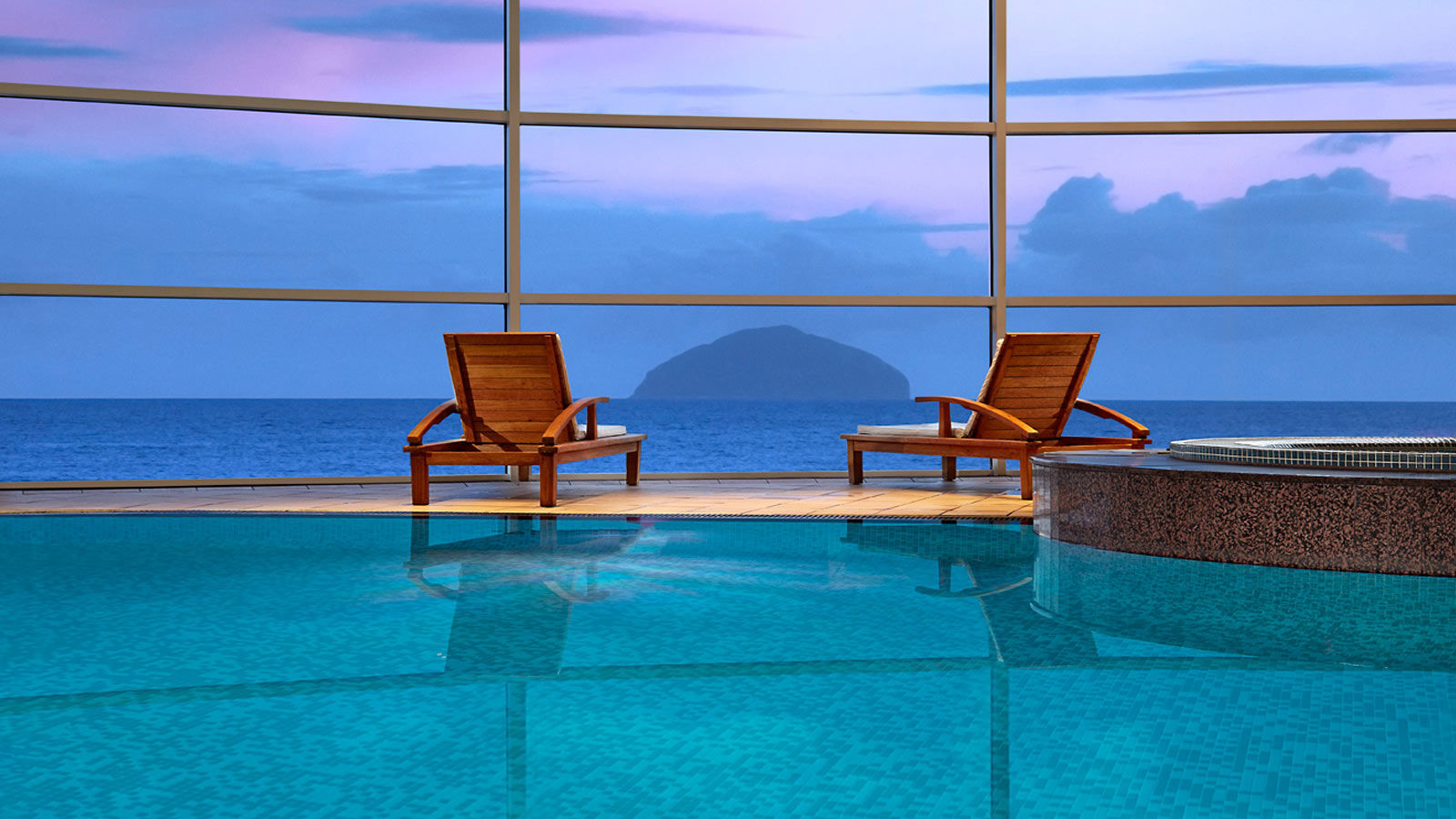 The following Spa Day Rituals and half day rituals are made up of experiences to bring about a synergy between mind and body. Perfect as a treat for yourself, or as a gift to someone special, this is the ultimate way to emerge with a sense of positive well-being. Spa day rituals include the use of the swimming pool, hydropool, relaxation areas, saunas, Technogym fitness studio and a delectable afternoon tea.
As part of the next phase of the multi-million resort renovation, 'The Spa at Turnberry' will be closed from the 3rd of January 2017 scheduled to reopen 6th of February. Although there is no swimming pool or heat experiences, at an alternative location within the Resort a selection of relaxing, indigenous Spa treatments will still be available.
ESPA time - 2 or 3 hrs
Time, it is the most precious gift of all. A personalised consultation to create a collection of therapies to meet specific and immediate needs.
De-stress - 3hrs 25min
This all-encompassing programme will promote a feeling of well-being and leave you totally rejuvenated.
Aromatherapy Full Body Massage - This luxurious treatment uses specially blended essential oils to ease away tension, relax the body and soothe the mind.
Intensive Facial - Natural products are combined with relaxing and purifying techniques to help calm, soothe and revitalise the skin.
Manicure
Pedicure
Restore - 2hrs 25minutes
This luxurious programme will leave you feeling radiant and totally relaxed.
Salt and Oil Scrub - This exceptional skin softening body exfoliation combines sea salts and nourishing essential oils.
Aromatherapy Massage - A full body and scalp massage using essential oils for your own individual needs.
Intensive Facial - A specially selected facial to target your individual needs of your skin to achieve a radiant glow.
Relax
This special day package incorporates a relaxing back, neck & shoulder massage, followed by an ESPA boutique facial and a wonderful afternoon tea experience.
Golfer's Retreat - 1hr 20minutes
This treatment is perfect for pre or post golf and easing muscle tension before or after exercise.
Marine Hydro Bath - A therapeutic underwater massage in your own private multi-jet bath using sea salts and essential oils to release muscular tension.
Fitness Massage - Especially designed to enhance athletic performance and for recovery of the muscles.
* Please note, the Golfer's Retreat does not include afternoon teas.
To book your spa experience please call +44(0)1655 334 060 or email spa@trumpturnberry.com