The Reading Weekend at Turnberry Resort; 18-20 October 2013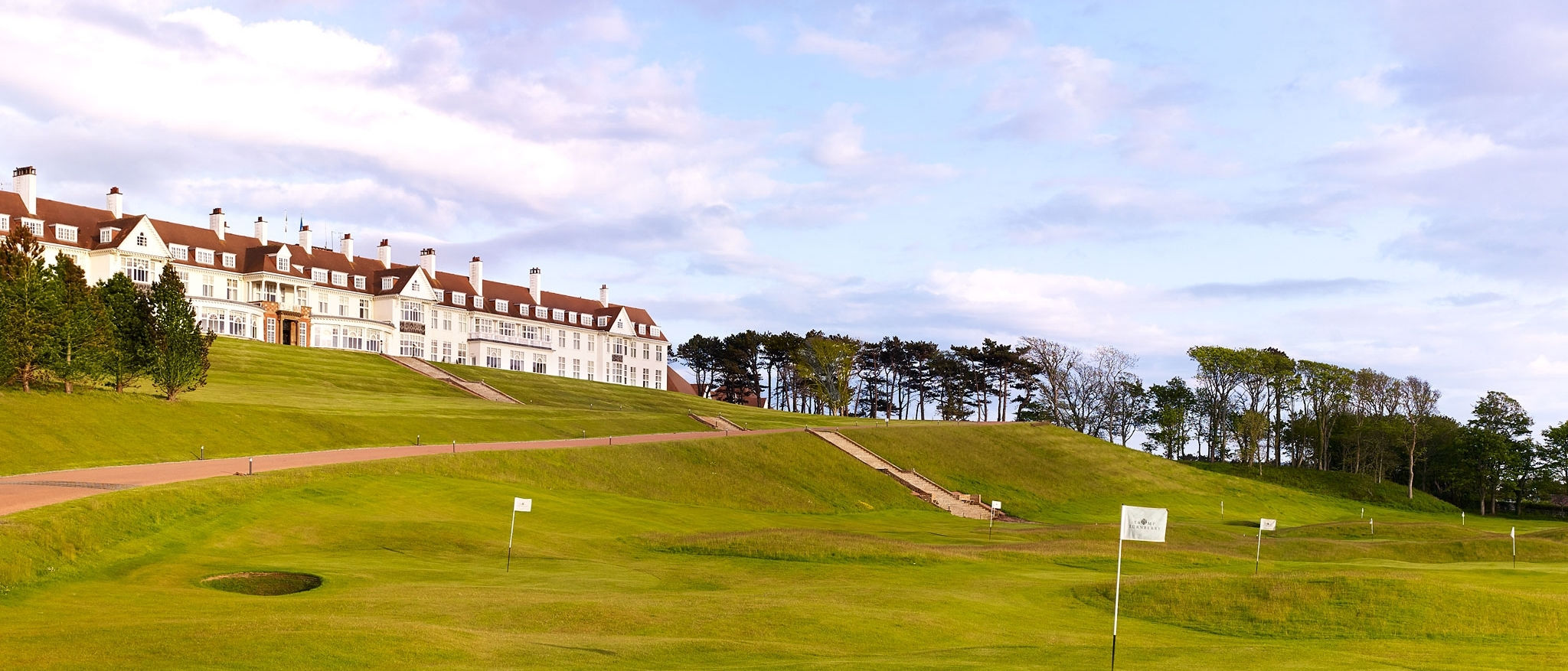 Turnberry Resort is delighted to host another Reading Weekend from 18-20 October 2013 and will feature guest author Patrick Gale. This is an exceptional and stylish experience, which truly captivates the mind. Guests are surrounded by like-minded individuals and a guest author will to read to guests and host a literary salon for all to enjoy.
Damian Barr, host of the weekend, is a journalist with The Times, a Radio 4 playwright and the Salonierre for the Shoreditch House Literary Salon.

Past Reading Weekends hosted around the UK by Damian have included guest authors such as Naomi Alderman, who débuted her beautiful work 'The Lessons'-six months before publication and Sathnam Sanghera, who shared the moving story behind his award-winning memoir 'The Boy With The Top-Knot'.

Educated at Oxford University, Patrick Gale has been writing fiction novels for over twenty years and regularly leads creative writing courses in his spare time. Some of his earlier novels, including Rough Music, A Sweet Obscurity and Friendly Fire, have been translated into French and Dutch and he is quickly building a strong following amongst European readers. His twelfth novel, Notes from an Exhibition, was awarded Adult Book of the Year in 2008 by the Independent Booksellers' Association and his thirteenth novel, The Whole Day Through, was chosen as a BBC Radio 4 'Book at Bedtime' and is a Sainsbury's Book Club selection. Patrick's most recent novel, A Perfectly Good Man, was shortlisted for a number of prestigious awards and was the most recommended novel among Guardian readers in 2012. Patrick is currently writing his fifteenth novel as well as a three-part drama series for BBC2 and Lovely Day, called Man in an Orange Shirt.
The Weekend Itinerary
Arrive Friday afternoon (18th Oct).
Drinks reception and informal supper, where you can get to know other guests and meet Ella Berthoud, a bibliotherapist,
who will get to know you and your reading habits.
Enjoy readings by Damian Barr as Friday night comes to an end.
Saturday morning (19th Oct) leaves you free to explore the beautiful Turnberry Resort, take a walk on the beach or a stroll to the lighthouse.
Meet Ella for a one on one session to receive recommendations on personalised reading lists.
A literary excursion to the nearby Robert Burns Birthplace Museum with Damian Barr.
Evening drinks reception followed by dinner.
A literary salon with the guest author.
Sunday morning (20th Oct) is yours to relax and enjoy the delights of Turnberry Resort.
Enjoy a delicious lunch.
A stroll along Turnberry beach before departure.
All-inclusive price (except for beverages at dinner): £520 per person (single occupancy), £410 per person (twin occupancy)
To reserve your place at this exceptional Reading Weekend, please e-mail gayle.harthill@luxurycollection.com or call +44(0) 1655 334 007.
Previous guest authors include;
Turnberry hosted its inaugural Reading Weekend on 25th to 27th March 2011 with guest author David Nicholls the creative mind behind "Starter for Ten" which became the hit movie starring James MacAvoy. His current novel "One Day" is destined for great success and has sold over half a million copies in the UK.
| | |
| --- | --- |
| | Turnberry hosted another Reading Weekend on 7th to 9th October 2011. Guest Author was bestselling novelist Jojo Moyes. 'The Last Letter From Your Lover' is her most recent novel and it's broken hearts and sales records around the world. As a journalist at The Independent, Jojo covered stories from the handover of Hong Kong to the death of Princess Diana. She has since written nine books. |
| | In 2009, SJ Watson gained a place on the first Faber Academy 'Writing a Novel' course, a programme that covers all aspects of the novel-writing process. Before I Go To Sleep is the result of his work on the course and has became a phenomenal international success. The novel has been sold in 42 territories around the world, is a New York Times and Sunday Times bestseller and has also won both the Crime Writers' Association Award for Best Debut Novel and the Galaxy National Book Award for Crime Thriller of the Year. The film rights to Before I Go To Sleep have also been acquired by Ridley Scott's production company, Scott Free, with Rowan Joffe announced as the film's director. |