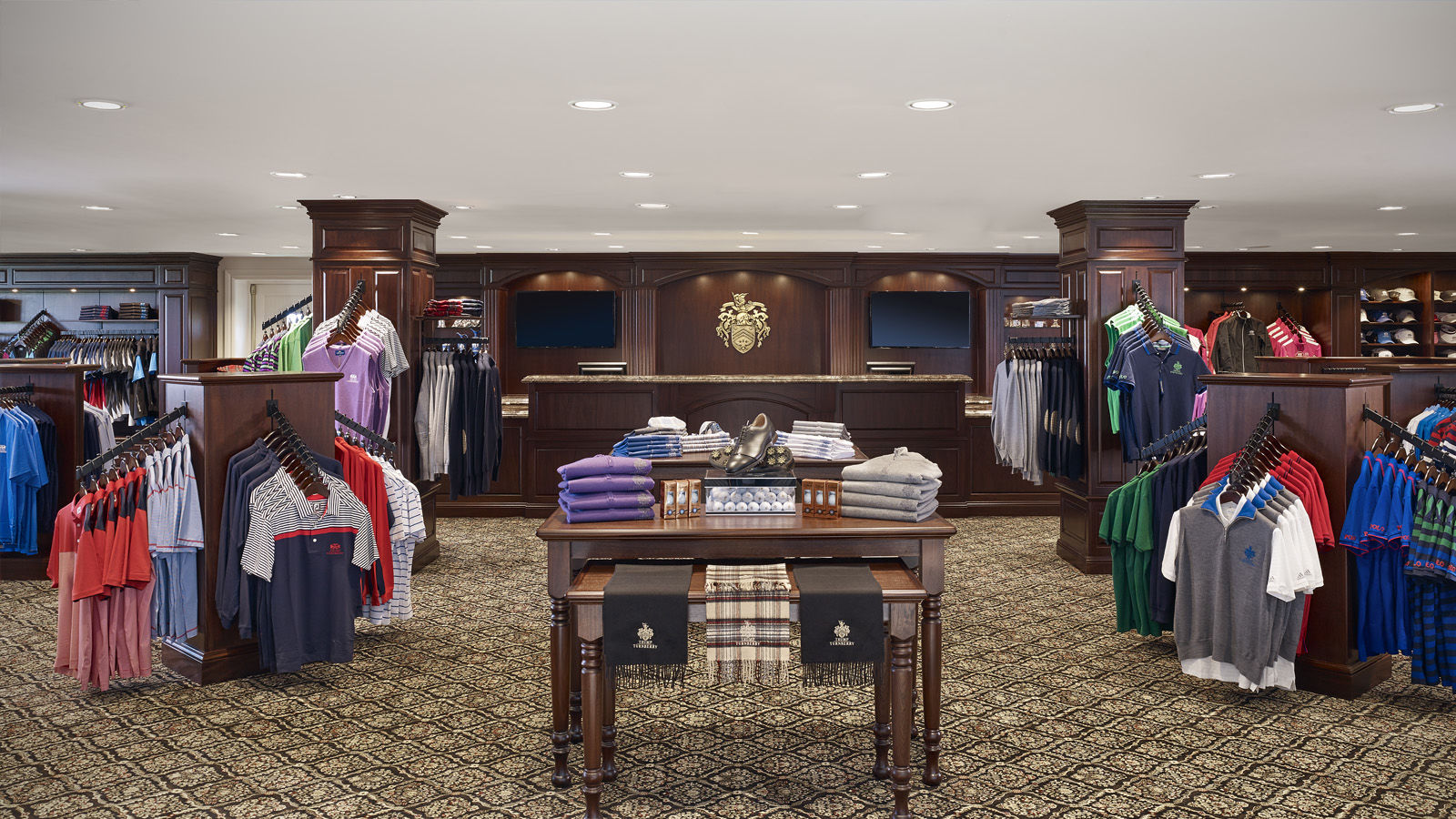 Prominently located within the welcoming clubhouse is the Trump Turnberry Professional Shop. One of the largest of its kind in Europe, the shop is an impressive fully carpeted 3,600sq ft. displaying top golf brands such as Galvin Green and Footjoy, in spacious surroundings.
With its large picture windows overlooking the course, and its Harrods-like ambiance, the only thing this shop has in common with the normal golf club pro's shop is that this is where the golfers check in ahead of their round on any of our golf courses. Not only is this a completely different and pleasant experience; golfing clients also appreciate the opportunity to purchase the finest golfing apparel and equipment in a relaxed environment.
Tempted to buy a pair of shoes? Then settle into a buttoned leather Chesterfield, whilst one of our expert assistants measures you perfectly. Fancy the latest Galvin Green? Take advantage of our in-house training by the manufacturer to ensure the right product and a perfect fit.
Guests or visitors to the resort are also welcome, with mementos and souvenirs of available. Choose from branded merchandise from names such as Polo Ralph Lauren, Adidas and more. A wide range of indigenous gifts and memorabilia are also available to purchase, with many unique to the Turnberry shop, such as Turnberry branded tartan products and, this year in celebration of the 40th anniversary of the Nicklaus/Watson "Duel in the Sun", a special range of items will be added to the shopping experience.
To contact the professional shop directly please email proshop@trumpturnberry.com