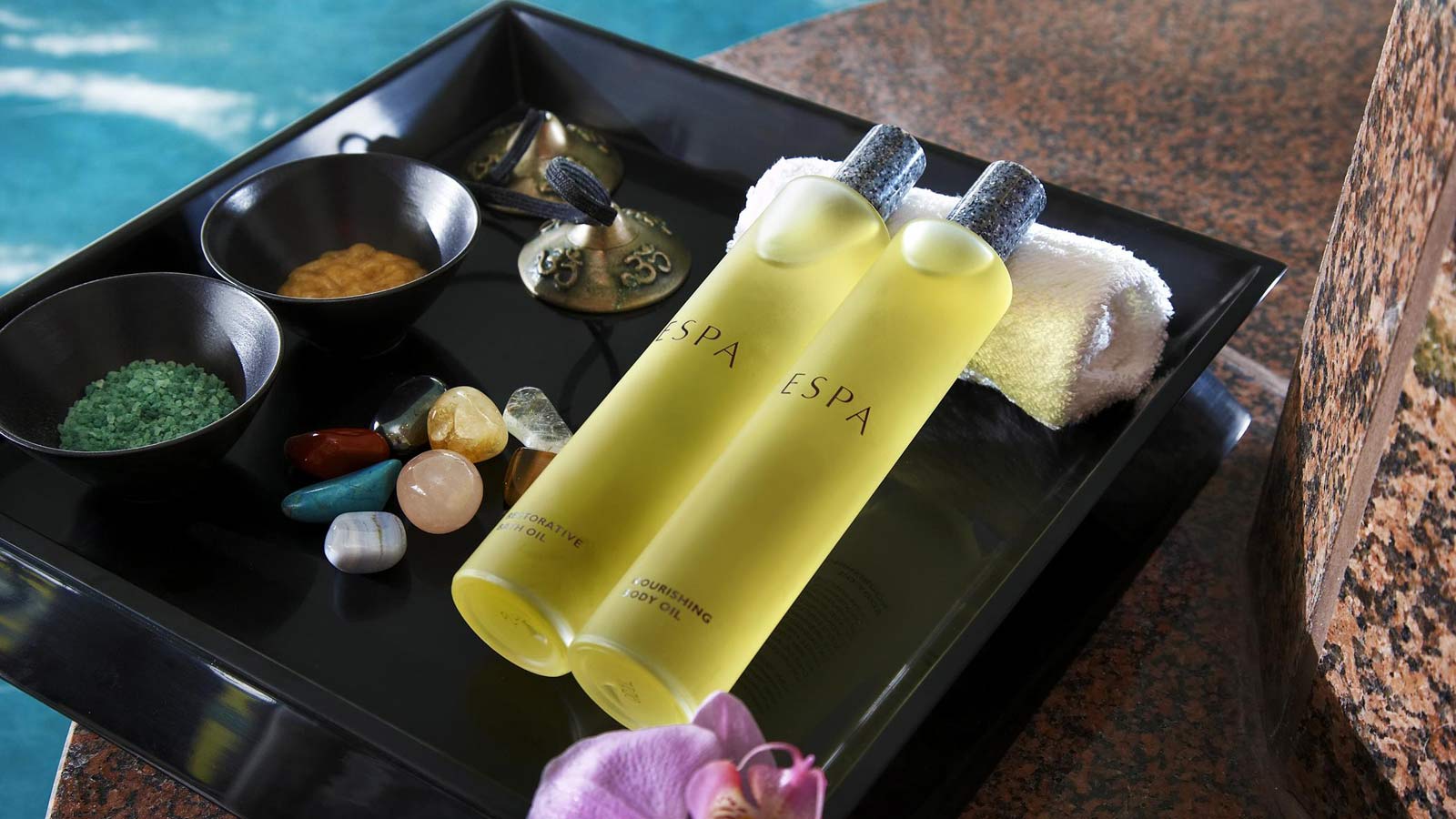 A personalised consultation will ensure that you receive a unique treatment to suit your specific needs. Choose from the following: detoxifier, de-stresser, muscle relaxer, jet lag eliminator, Immune booster, energiser.
Personalised Body Massage
80 minutes or 55 minutes
This luxurious treatment focuses on your easing away tension on specific areas as indicated by the guest. It uses specially blended essential oils to relax the body and soothe the mind.
Deep Muscle Massage
80 minutes
A powerful massage designed to alleviate deep-seated tension and muscular stress. Deep muscle massage always uses hot stones to warm the muscles prior to deep pressure being applied.
ESPA Balinese Massage
50 minutes
Gently heated aromatherapy oils are poured onto the centre of the body and massaged into the skin using stretching and sweeping movements for deep relaxation. Hot volcanic stones are used to tailor the massage pressure to your needs and release tension.
Reflexology
55 minutes
An ancient oriental treatment that incorporates pressure point massage on areas of the feet that relate to certain parts of the body.
To book your spa experience please call The Spa at Turnberry directly on +44 (0)1655 334 060
or email spa@trumpturnberry.com