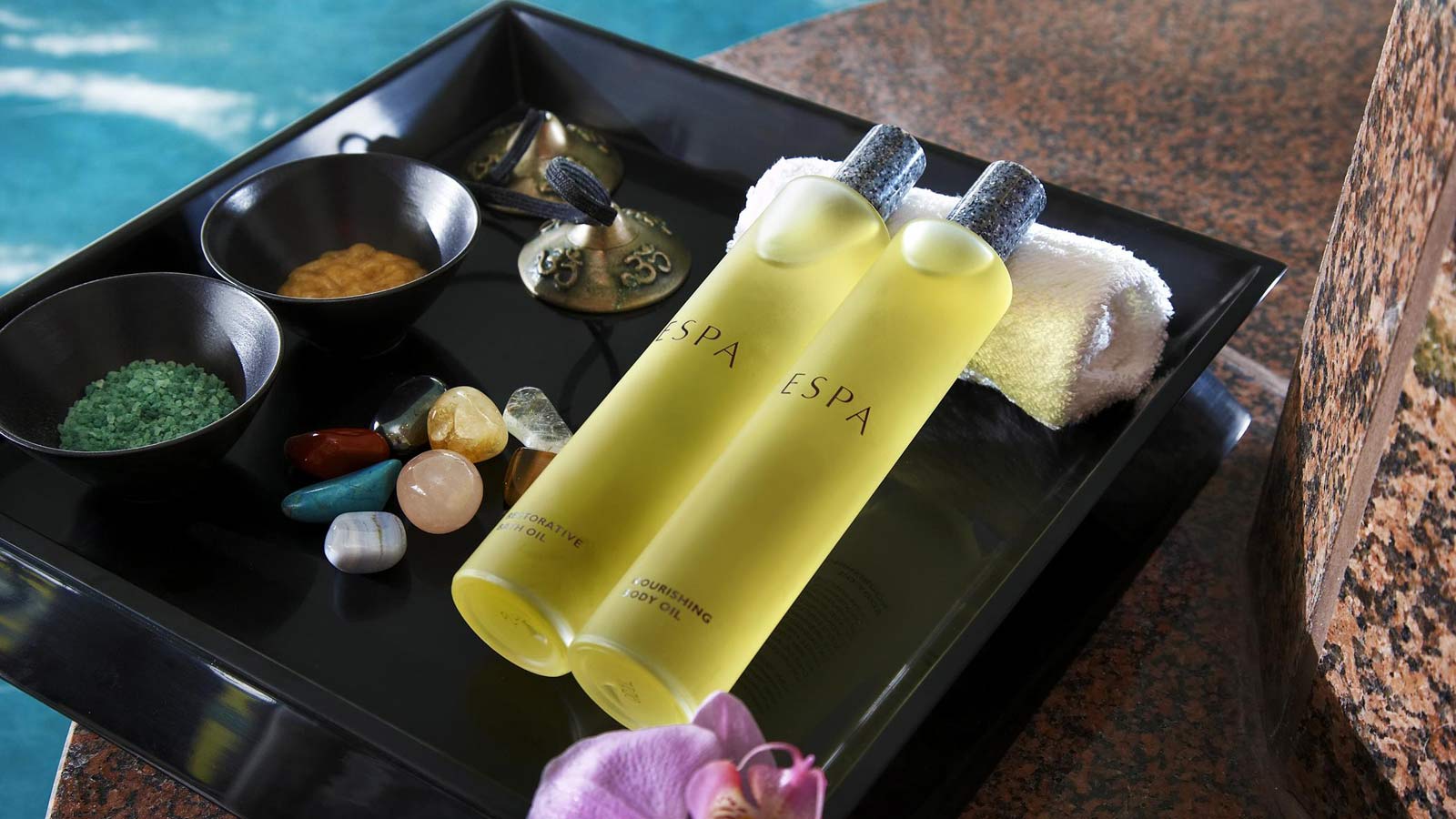 Tense aching muscles and a busy mind can leave us feeling a little overwhelmed. ESPA's specific massage techniques restores mobility and reduces muscle aches and pains, while body exfoliation softens the skin. Aromatherapy oils are used to soothe and reduce muscle tension and calm the mind, aiding exercise recovery.
Personalised Body Massage
1hr 20 minutes or 55 minutes
This luxurious treatment focuses on your easing away tension on specific areas as indicated by the guest. It uses specially blended essential oils to relax the body and soothe the mind.
Deep Muscle Reviver
25 minutes
Regulated pressure around the specific areas where stress and pains often occurs; excellent for releasing knots and tension in the body.
Fitness Massage
1hr 20 minutes
Fitness Massage is a truly effective focused massage which helps to eliminate physical fatigue and release muscular tightness. This treatment is available with or without the use of hot stones. This Massage is ideal for pre or post golfers, experienced massage guests who suffer from deep-seated tension.
Reflexology
55 minutes
An ancient oriental treatment that incorporates pressure point massage on areas of the feet that relate to certain parts of the body. This gentle therapy helps to ease tension, improve circulation and promote a feeling of well-being.
To book your spa experience please call The Spa at Turnberry directly on +44 (0)1655 334 060
or email spa@trumpturnberry.com