In summer 2017, Trump Turnberry will unveil a new golfing experience on the Ayrshire coast, the magnificent King Robert The Bruce course.
The course is named after the King of Scotland, Robert the Bruce, the historical warrior who led Scotland to claim its right as an independent country in the Battle of Bannockburn in June 1314. He was born in July 1274 in Turnberry Castle. The Turnberry Lighthouse now stands amongst the ruins of this medieval castle.
Martin Ebert, responsible for the reborn Ailsa, has been commissioned to create what will be a stunning sibling to the legendary Ailsa course. This world class golf experience will thrill golfers of all abilities. Distinctive bunkering, visually attractive wetland areas and swathes of gorse will all add to the exciting challenges of this great links course. This 18 hole course will have a par of 72, and, will have 5 par 3 holes.
Breathtaking vistas from the 8th 9th, 10th and 11th will delight golfers, with spectacular views of the castle ruins and the lighthouse.
1st
The par 5 1st hole has a split fairway for the second shot divided by central bunkers, with fairway bunkers distinctive with marram grass eyebrows which will contrast with the manicured perfection of the revetted greenside bunkers found throughout the course.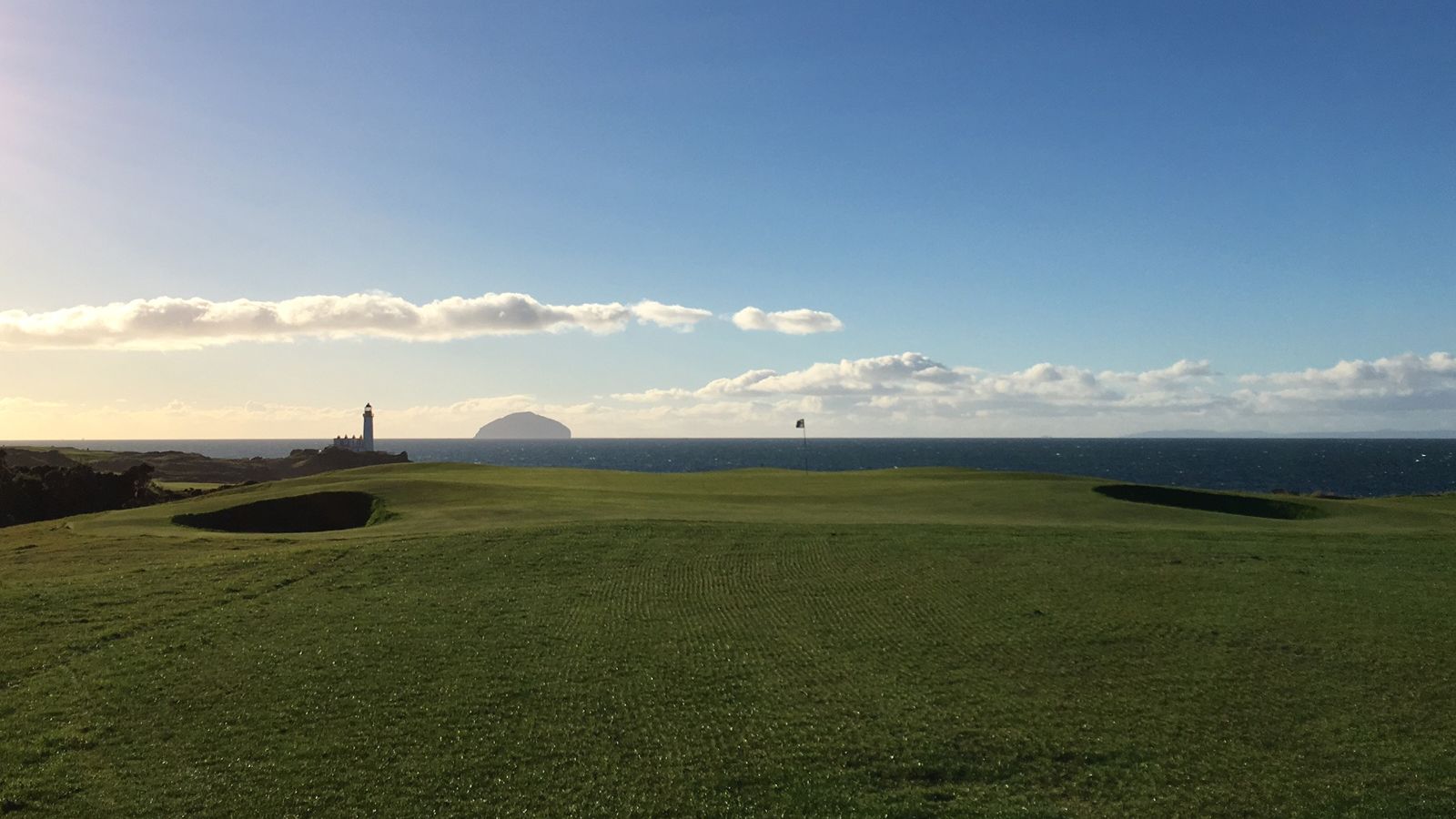 8th, 9th & 11th
At the far end, atop Bain's Hill, golfers will enjoy a stunning coastal stretch of holes that provides an extraordinary panorama of Turnberry, Ailsa Craig, Ayrshire, Arran, Mull of Kintyre and beyond. The rocky coastline will provide a tremendous visual and playing feature for these holes. The approach shot to the 9th green will be awe-inspiring with its green perched high above the waves crashing onto the rocky coastline.
Completely new golf holes have been created at the 8th and 11th holes, transforming them both into exceptional par 5s with an unforgettable backdrop out to sea. The 11th tee shot will now have the famous Turnberry Lighthouse as its focus.
5th & 13th
An ecologically diverse wetland has been created in the area between the 5th and 13th holes and will become a haven for wildlife as it matures. The wetland will also provide a beautiful visual feature as well as offering a strategic playing challenge for both holes.
18th
The 18th hole is also a par 5 with a well-protected green and approach. With its location beside the clubhouse, golfers enjoying the hospitality of the Duel in the Sun restaurant, will have unrivalled views of this closing hole and will be able to appreciate the outstanding design as players take their final shots.
An exceptional links golfing experience awaits those who play this course, cementing Trump Turnberry's reputation as one of the world's finest golfing destinations, a true golfer's paradise.
To book your golfing experience or for more information call 01655 334 032.