Golf - Ailsa Course - Hole 18 Perfect Play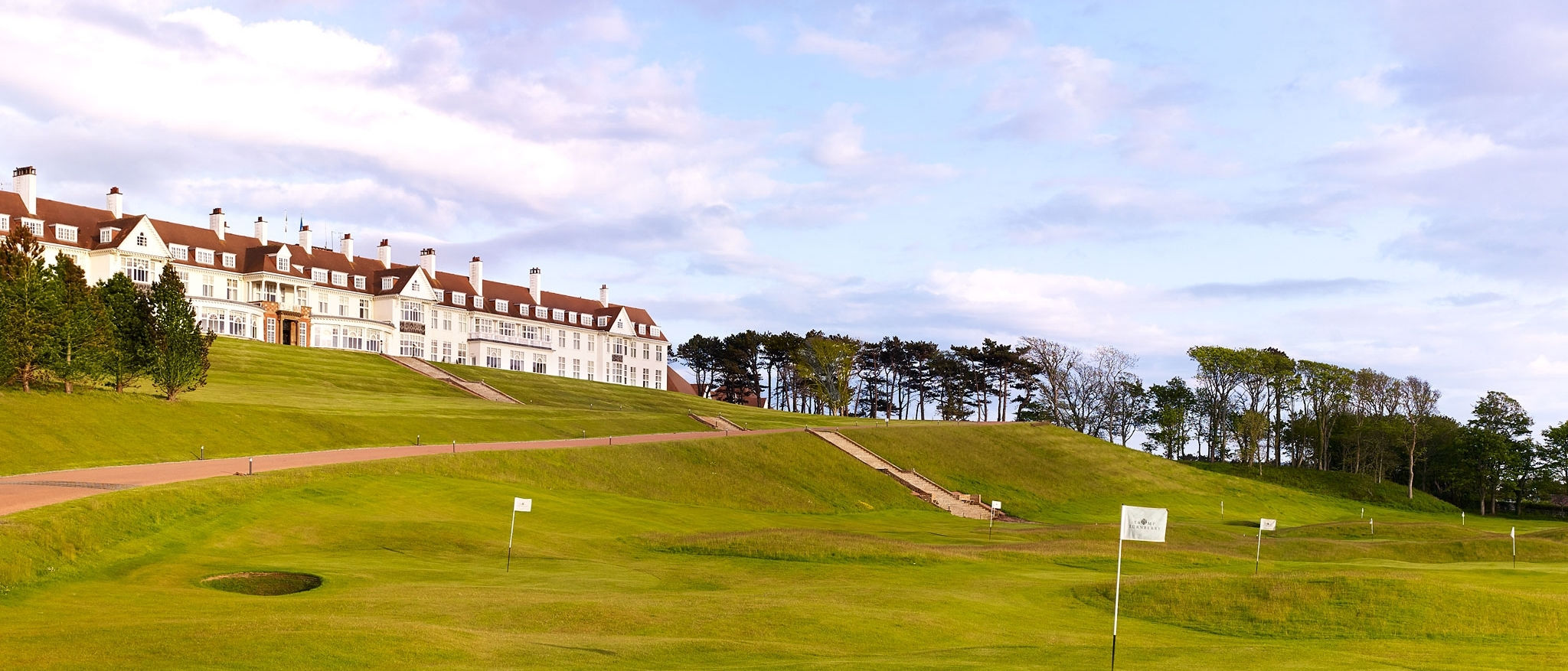 Ailsa Championship Course
Hole 18 - Perfect Play Explained
A good tee shot is imperative at this final hole. Three serious fairway bunkers wait on the left hand side of the fairway for anyone who guards against the rough and gorse bushes that are visible from the tee on the right hand side. A drive down the right half of this fairway is required. The approach shot with a mid iron should be aimed at the right half of this green as a shot coming up short will tend to be thrown to the left of this slightly elevated green leaving not and easy chip shot. Once on the green it is relatively flat but it is easy to be caught out as there are many subtle undulations on this final green.
How to play "The Watson Shot"
July 2009. Legendary golfer Tom Watson stood over a putt on the 18th hole of The Ailsa, named after that famous Duel in the Sun in 1977. Watson was wining, his ball 8ft from the hole. If he sank the putt, he would have completed one of the most extraordinary of sporting achievements. Here is how Watson played the shot and an alternative way of playing it as demonstrated by a Turnberry golf professional.