The Golf Academy at Trump Turnberry
Set against one of the most scenic backdrops in golf, featuring the Isle of Arran, the world famous Turnberry lighthouse and the Ailsa Craig, the Golf Academy at Trump Turnberry is one of the jewels in the resort's crown.
The immediate setting of a landscaped 18 hole putting course, Martin Ebert-designed short game practice course and range targeted on the Turnberry lighthouse is incomparable, and when you enter the extensive reception area with its displays of all major brands of clubs and bags and its practice putting green, you fully recognise the high quality of this facility, a quality underlined by the wall-to-wall artificial grass carpeting on the range.
However, what makes the Academy so special is the technology and expert advice to be found in the three rooms immediately off the reception area. Here, a combination of world class practice facilities, cutting edge technology and expert PGA professional tuition ensures an unforgettable experience for all golfers.
The first is the putting facility where, using the fantastic "Sam" analysis you can learn every facet of your stroke and, if you wish, progress to finding the ideal putter using "Quintec" high speed camera technology.
Secondly, the teaching bay incorporates "Trackman" dual radar technology, together with "Gasp's" three slow motion cameras, to record and fully and allow the teaching professional to advise you on every aspect of your swing.
Finally, in the third studio, "True Spec" fitting provides a truly brand-agnostic service which, from a matrix of 30,000 shaft and head combinations will fit you with a bespoke club selection entirely unique to your needs.
Click on the "technologies" heading above for details of these fantastic teaching and fitting aids, but it must be emphasised that no matter how sophisticated, these are simply aids and that the strength of the Academy's reputation lies in the expert tuition and advice of the highly qualified staff.
A selection of tuition packages is available and can be tailored to suit any golfer, regardless of age or ability. These range from introductory suitable for complete beginners, to those playing at a more advanced level. Thanks to video technology we can email you your swing and technical results to work on at home, and use of our exceptional short game area, indoor teaching facility and our custom fitting studio can ensure that every aspect of your game is catered for.
As clicking on the headings above illustrates, the Academy provides a truly holistic support for your golf improvement.
For information or to book please call +44(0) 1655 334 190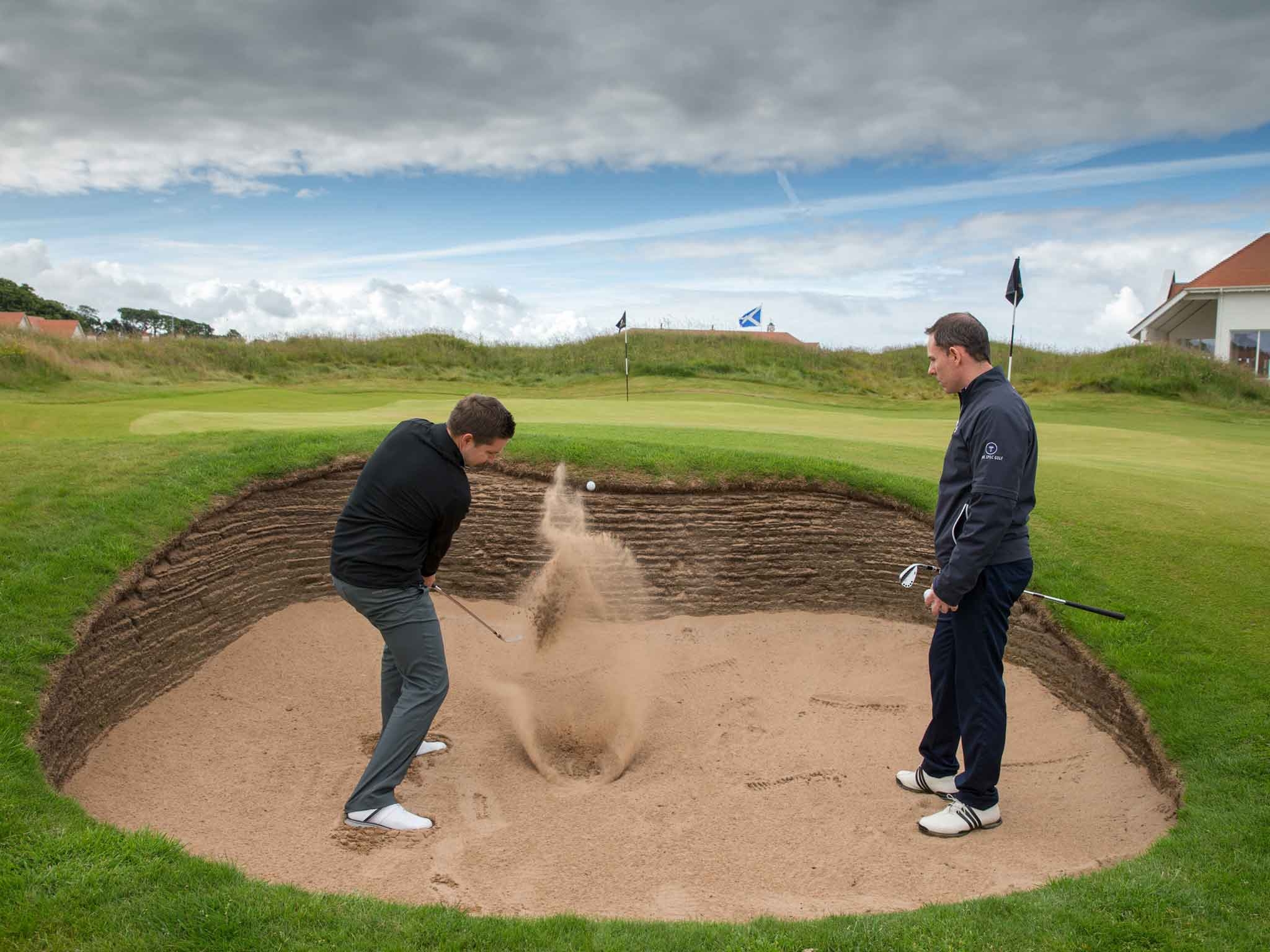 Become a Trump Turnberry Winter Member!
Keep your golf skills up to scratch and join as a winter member between 1st November 2017 and 31st March 2018.
Priced at just £375 per person, the membership includes:
3 x 30 minute complimentary lessons with a Turnberry PGA Professional
Further 30 minute lessons at a reduced rate of £25pp (normal price £45)
1 complimentary round on the Ailsa course (normal price £200pp) when accompanied by 3 paid guests at the rate of £80pp. *Conditions apply*
3 complimentary rounds on King Robert The Bruce Course, with the option of having 3 paid guests at a rate of £40pp (Normal price £60pp)
10 complimentary rounds on the 9-hole Arran Course
100 pouches of TaylorMade practice balls (covered bays and grass bays at the top of the range)
Cairngorms Putting Course
12 rounds on The Wee Links (Pitch & Putt)
Technology at the facility includes – Indoor SAM PuttLab studio, teaching studio with Trackman, GASP Video analysis and Force plate.
To take advangate of this exceptional offer, call the Academy on 01655 334 190.