Corporate Golf at Trump Turnberry
Corporate Golf Days at Trump Turnberry
There is no better place to conduct business than on the famous links at Trump Turnberry. Share time with existing and potential new clients in an inspiring, coastal environment which will help to enrich your relationships and improve your conversion success.
Home of the reborn Ailsa course, host of four Open Championships, Trump Turnberry offers the best corporate golf day experience and has a dedicated professional team to ensure every aspect of your day exceeds your expectations.
18th September 2018 - Open Corporate Golf day
Impress your clients and secure more business by joining our open corporate golf day on the magnificent new King Robert the Bruce course at Trump Turnberry on Monday 18th September 2017. Learn more
For more information call 01655 333 996 or email events@trumpturnberry.com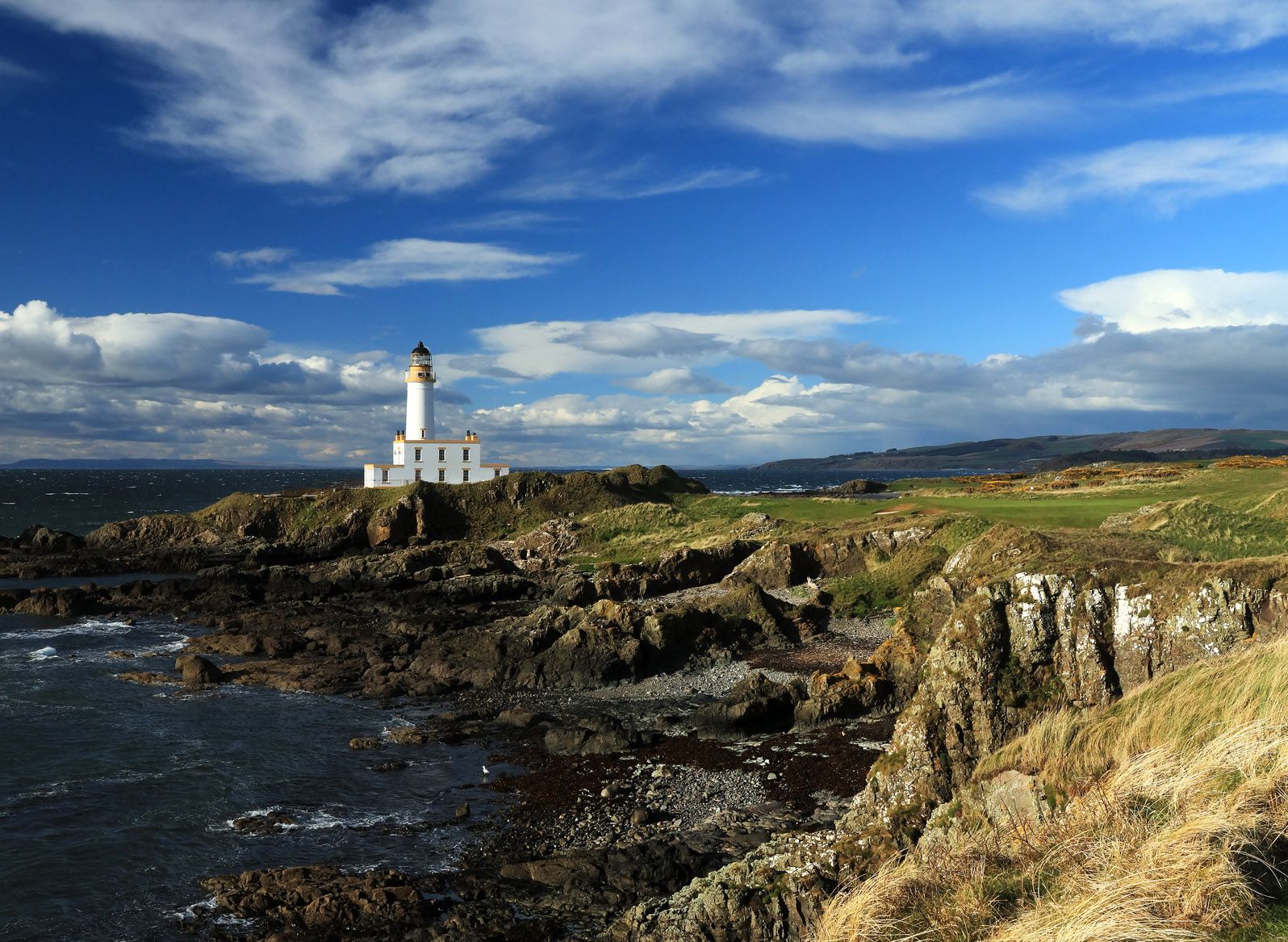 The Ailsa Course
Recently ranked the number one course in the UK & Ireland by Golf Monthly, the Ailsa is one of the most memorable coastal golf experiences you can treat your clients to playing.
The following is included in your Ailsa Golf Day
- All tournament administration
- Coffee & bacon rolls in the clubhouse for all participants on arrival
- A two hour golf clinic with two of our PGA professionals
- The hire of one of our clubhouse meeting rooms, which feature impressive coastal views
- A round on the Ailsa course
- Nearest to the pin & longest drive competition
- A mid round snack at the halfway house, situated within the iconic Turnberry Lighthouse, for all participants
- A three course meal following your round
£300 per person based on 24-47 golfers, £275 per person based on 48 – 71 golfers, £250 per person based on 72+ golfers
King Robert the Bruce
A magnificent new18 hole golfing experience, King Robert the Bruce, is a thrill for guests looking to play on Trump Turnberry's iconic links.
The following is included in your King Robert the Bruce Golf Day
- All tournament administration
- Coffee & bacon rolls in the clubhouse for all participants on arrival
- A two hour golf clinic with two of our PGA professionals
- The hire of one of our clubhouse meeting rooms, which feature impressive coastal views
- A round on King Robert the Bruce course
- Nearest to the pin & longest drive competition
- Refreshments given to all participants on the first tee
- A three course meal following your round
£135 per person based on 24-47 golfers, £110 per person based on 48 – 71 golfers, £90 per person based on 72+ golfers
Enhance your day with the following options:
- Use of Trackman technology for the day
- Photographer
- Tee video
- Dual branded team tshirts
- Dual branded team caps
- A selection of Trump Turnberry prizes
- A tournament on the Wee Links Pitch & Putt
- One of our professionals to take part in a Beat the Pro competition
- Prizes for a Beat the Pro competition
Ailsa Partnership
Become at corporate golf member at Trump Turnberry, with two inspiring partnerships on the Championship Ailsa course available in 2017:
Ailsa Gold Partnership
As an Ailsa Gold Partner, take advantage of a selection of wonderful benefits available to you:
Impress clients, secure new business or say well done to staff with 120 rounds on the reborn Open golf Championship Ailsa course
48 rounds on the Kintyre course or King Robert the Bruce course*
Access to 16 individual room nights in the luxury of Trump Turnberry
20% off any further accommodation booked in the opulently refurbished Trump Turnberry hotel (based on Best Available Rate)
Exclusive invite to a Trump Turnberry golf day which provides an excellent way to network with other like minded individuals
20% off corporate golf day packages
Complimentary room hire in the Clubhouse for your company golf day
Enjoy the flexibility to use rounds on the Kintyre course / King Robert the Bruce course on a Saturday or Sunday
The ability to exchange rounds for one hour treatments in The Spa at Turnberry
Complimentary use of the warm up facilities at the Golf Academy Driving Range
20% off golf tuition at the state of the art Golf Academy, which features the very latest in Trackman and GASP technology
10% retail off apparel and merchandise in our Professional Shop
Access to The Spa at Turnberry and leisure facilities
Four gold partner bag tags and membership cards
*The Kintyre is currently a composite course until the new course - King Robert the Bruce - opens mid
2017
£15,000 including VAT
Ailsa Silver Partnership
As an Ailsa Silver Partner, a range of outstanding benefits are available to you and your associates:
Take advantage of 60 rounds on the reborn Open golf Championship Ailsa course to use as you wish
24 rounds on the Kintyre course or King Robert the Bruce course*
The ability to exchange rounds for one hour treatments in The Spa at Turnberry
Access to 8 individual room nights in the luxury of Trump Turnberry
10% off any further accommodation booked in the opulently refurbished Trump Turnberry hotel (based on Best Available Rate)
Exclusive invite to a Trump Turnberry golf day which provides an excellent way to network with other like minded ividuals
10% off corporate golf day packages
Complimentary room hire in the Clubhouse for your company golf day
Complimentary use of the warm up facilities at the Golf Academy Driving Range
20% off golf tuition at the state of the art Golf Academy, which features the very latest in
Trackman and GASP technology
10% retail off apparel and merchandise in our Professional Shop
Access to The Spa at Turnberry and leisure facilities*
Four silver partner bag tags and membership cards
*The Kintyre is currently a composite course until the new course - King Robert the Bruce - opens mid
2017
£10,500 including VAT
Ailsa Partnership Terms & Conditions
- A maximum of two four balls can be booked at any one time
- Tee times can only be booked within 90 days of play
- Play on the Ailsa is Monday to Friday only
- Accommodation discount applies off our best available rates
- Valid from 1st January 2017 - 31st December 2017
- Flexibility to book more than two four balls a day (if booked with accommodation)
Corporate Golf Days Brochure