Turnberry Adventures Information

Enjoy a single activity session or a multi-activity day, where two or more activities are organised for groups of two or more. All the activities are centred around the Turnberry Adventures Hub, just a short walk from the main hotel, and have dedicated areas within close proximity of each other.
For more information or to reserve, please call +44 (0)1655 333 993 or e-mail activities@turnberryadventures.co.uk
Below is a complete list of all exhilarating activities available at Turnberry Adventures: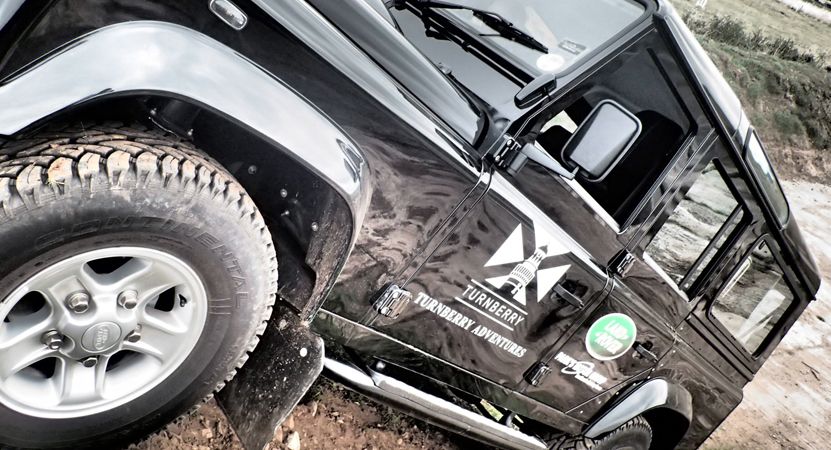 An introduction to off-road driving will be run on our specially designed 4x4 track. By the end of the session you will have mastered the fundamentals of off-roading including accents, descents, side slopes and water splashes. Using Land Rover Defenders, this insightful and exhilarating experience will provide you with both a great memory and a lasting skill.
Min group size: 2
Time: 1 hr
Age: 17 +
Note: full UK driver's license required
Price: £80
The clay shooting school is easily accessed from the hotel and is purpose built for groups or individuals, novices wishing to learn or the experienced wishing to practice. From up to four butts you will be presented with a variety of birds fired from our fully automatic traps. Prepare to be blown away!
Min group size: 1
Time: 1 hr
Age: 14 +
Note: includes 25 clays each
Price: £60 adults / £50 children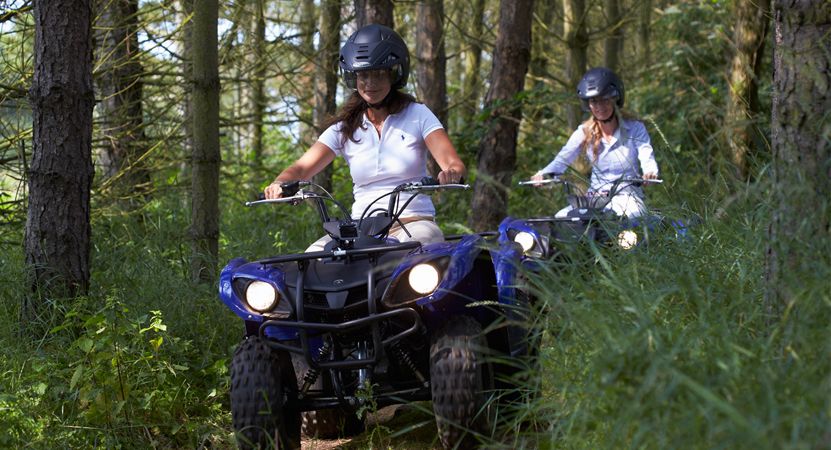 Each participant will be provided with a Yamaha Grizzly quad and all the required safety wear and equipment. After tuition and practice, you will follow the leader on our country wide safari exploring the hills, woods and ponds all of which incorporate purpose built obstacles, adding to the challenge and the fun of the activity.
Min group size: 2
Time: 1 hr
Age: 13 +
Price: £50 adults / £45 children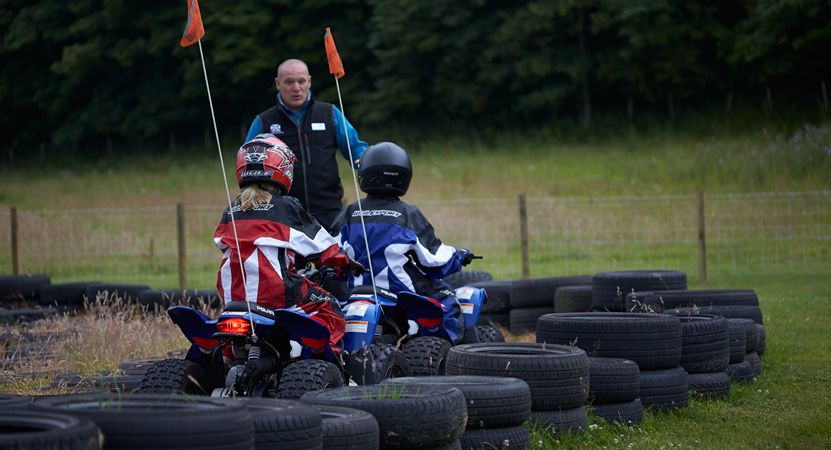 The 50cc junior quads are suitable for children aged 8 – 12 and safely run from a dedicated Mini Quad circuit with appropriate instruction and supervision from a qualified instructor. Sessions are progressive and appropriate to the age, with older children displaying aptitude afforded a little more freedom.
Min group size: 1
Time: 20 mins
Age: 8 – 12
Price: £20 children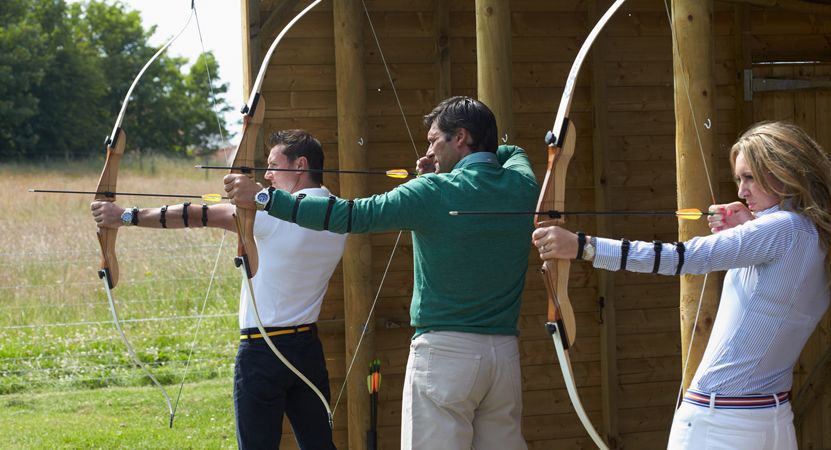 Alongside the Air Rifles, the Archery Range is also a five lane facility offering an "all weather" activity with the firing line housed within an open faced cabin. Targets are offered at 10m, 15m and 20m providing incremental progression as you master the highly enjoyable skills of the long bow.
Min group size: 1
Time: 1 hr
Age: 8 +
Price: £35 adults / children £30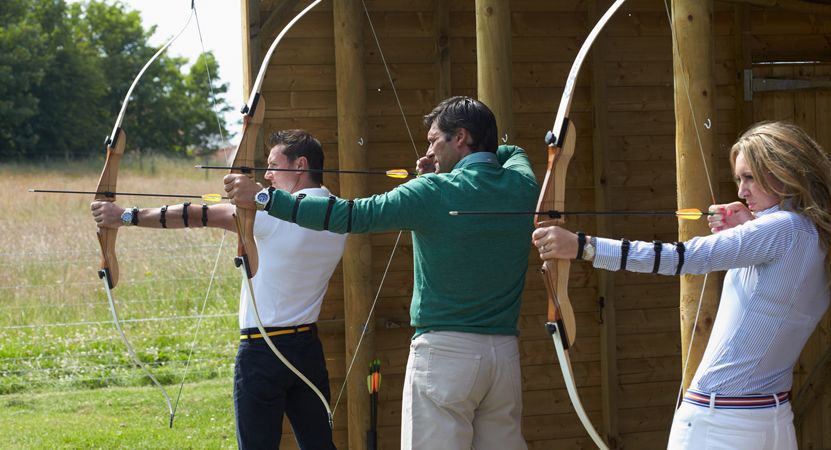 Our excellent five lane 35m facility is retrofitted into a former RAF small arms range. Shooting from within the lodge building, this is a safe "all weather" activity that uses the latest in pneumatic air guns utilising pre-compressed air, auto load magazine and telescopic sight. Your "peppered" targets will serve as a fun memento of your marksmanship skills.
Min group size: 1
Time: 1 hr
Age: 8 +
Price:£35 adults / £30 children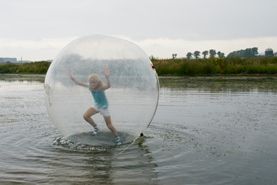 This is the only water sport where you don't get wet! You will be zipped into a giant inflatable translucent ball and be challenged with walking on water. It's not as easy as it looks but it's great fun and certainly unique.
Min group size: 1
Time: 15 mins
Age: 8 +
Price: £20 adults / £15 children
Experience your very own mini highland games. This indigenous experience is presented by our kilted instructor. Your group will be organised into teams and then will take part in a range of indigenous and fun events including; Caber Toss, Haggis Hurl, Put the Stane, Welly Chuck, Farmers Dash and of course Tug o War.
Min group size: 12
Time: 90 mins
Age: 8 +
Price: £45 adults / children £35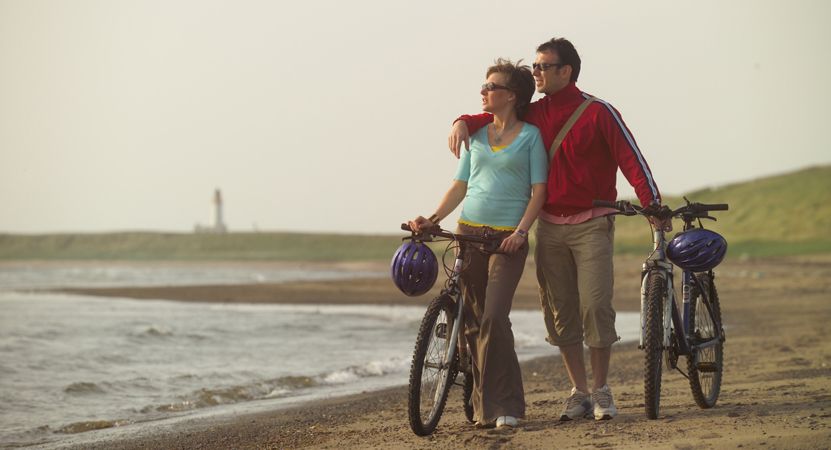 Biking is one of the best ways to enjoy the great outdoors. Crash hats, along with bikes are provided for your safety. Bicycles are available for hire for £5 per two hours or £15 for the full day. For further information and to hire bicycles, please contact the Concierge at +44 (0) 1655 331 000 or email turnberry@trumpturnberry.com.
Time: 120 mins or 1 day
Age: 5 +
Price: £5 per two hours or £15 for the full day
This ancient sport of kings is truly a remarkable spectacle to behold. At Trump Turnberry Resort, one can experience these magnificent birds of prey at close quarters in their natural surroundings. Whether in the grounds of Turnberry's beautiful estate or in the stunning outlying moors and fields, this majestic pursuit is an unforgettable experience.
A falconry session at Trump Turnberry Resort is a first class, hands-on and interactive bird of prey demonstration. Various free flying birds can be seen such as a falcon, hawk, owl or a vulture. Our falconers will create an exhilarating demonstration that will allow you to witness the striking beauty and splendid flight of these peerless predators.
Flying Demonstrations:
1 hour mid week: £240 (1-4 guests) and £300 (for groups of +5)
1 hour weekend: £300 (1-4 guests) and £360 (for groups of +5)
Includes:
• 3-4 various free flying birds of prey including falcon, hawk, owl or vulture
• Golden Eagle by special request and subject to availability
• Displays subject to weather conditions. High winds and poor weather may result in a "non flying talk" with birds.
• Displays will be interactive including handling where weather conditions and number of guests permit
• Displays will take place in a dedicated space adjacent to Turnberry Adventures
Falconry talks are also available on request. For further information and to make a reservation please call +44 (0) 1655 333 993 or email turnberry@trumpturnberry.com
With stretches of sandy beaches, vibrant town centres and an array of historical and sporting activities, Ayrshire and Glasgow have something for everyone.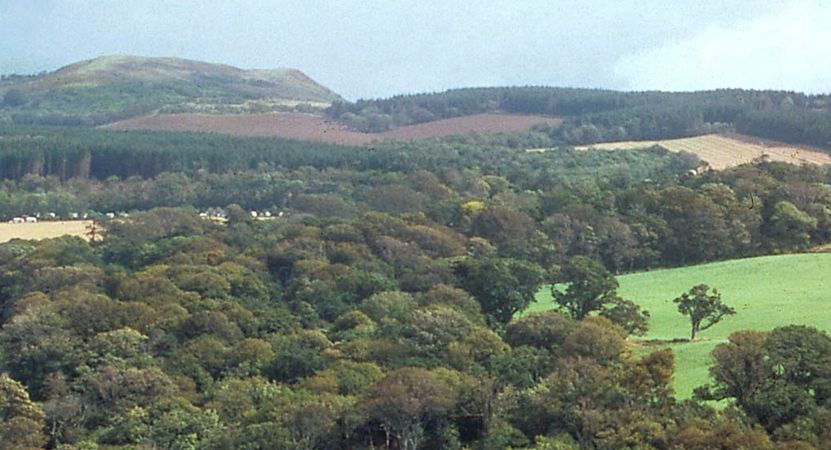 Why not take a stroll through the vast wooded areas of the estate, perfect for the wee ones to embrace the nature and explore its hidden secrets.
The Golf Academy at Trump Turnberry is set against one of the most scenic backdrops in golf, featuring the Isle of Arran, the world famous Turnberry lighthouse and the Ailsa Craig.
A combination of world class practice facilities, cutting edge technology and expert PGA professional tuition ensures an unforgettable experience for all golfers.
For our youngest guests
Across the road from the 18th of the Ailsa, at the bottom of the slope up to the hotel lies the 18-hole pitch-and-putt course. The Wee Links is designed by architect Martin Ebert and is designed to play like a mini Ailsa. During school holidays, take part in fun pitch and putt competitions on The Wee Links!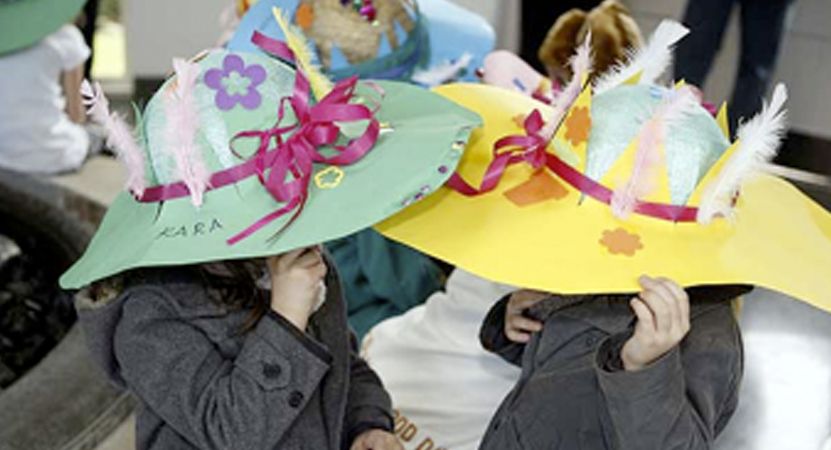 The Wee Explorers playroom is situated within the historic main building of the hotel and is packed full of toys and games to stimulate and feed imaginations. Dressing up, painting or arts and crafts, The Wee Explorers will ensure they never get bored. This complimentary, unsupervised playroom is open daily between 8am and 8pm. Child minding services can be arranged via the Turnberry Concierge from £16.00 per hour.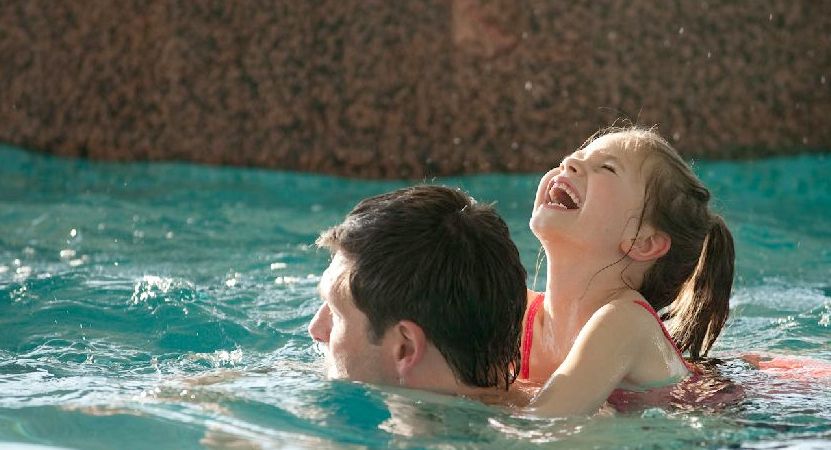 Our youngest guests are welcome to use the pool at the resort at any point during their stay, however we have also set aside a dedicated hour each day in the pool when an array of inflatables, balls and toys can be brought out and enjoyed by everyone.
Daily from 4pm - 5pm, children under the age of 16 must be accompanied by a parent or guardian.